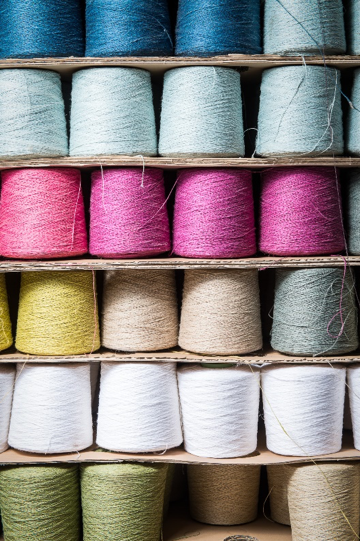 The missing link, relocation of a flax mill in Normandy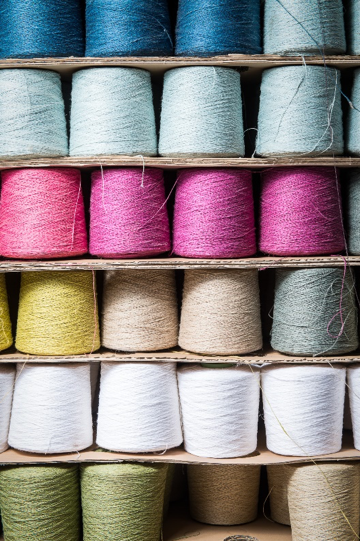 Completion date:
The project is launched. The spinning mill is being equipped for production in early 2022
Project leader(s):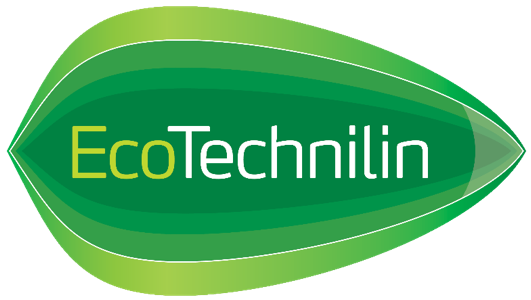 Partners: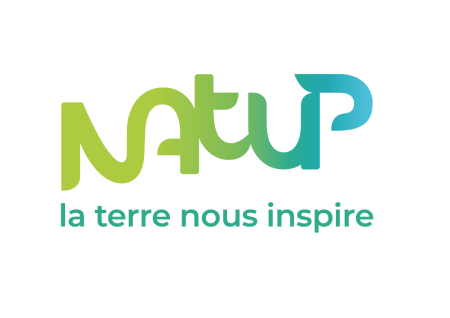 NatUp Group and its subsidiaries LSM and Lemaitre Demeestere
Project description:
Normandy is a major player in the production of flax fibre. 75,000 hectares are devoted by farmers to this low environmental impact crop. Although the other stages of the initial transformation of the fibre, i.e. scutching and combing, have several players in the region, spinning has been absent until now.
This spinning mill project makes it possible to relocate part of the activity and to build the long-desired missing link.
The ambition of the spinning mill is to transform 500 hectares of flax in order to market 250 tonnes of yarn to the French textile industry. The dyers who supply the group's combing plant, but also French knitters and weavers, as well as numerous ready-to-wear brands that advocate Made In France, support this initiative. This activity does not aim to compete with the traditional textile market, the production of which is still mainly in China, India and Eastern Europe.
By combining the skills of the NatUp group (combing and preparation at LSM in St-Martin-du-Tilleul (27), weaving at Lemaitre Demeestere in Halluin (59), this spinning mill aims to enable all French textile players to develop a 100% Made in France production.
The spinning mill will work according to the wet spinning process to obtain a fine yarn for clothing.
This project has a collective scope through three components: the spinning mill concerning the development of production, the creation of a fibre characterisation laboratory for the entire sector and finally, the creation of a collaborative platform aimed at pooling thoughts on the development of 100% Made in France textiles.
Objectives:
To produce 250 tonnes of 100% French linen yarn for the Made in France market in order to develop linen production and to pool collective thinking on the valorisation of French textiles.
Expected results (economic, environmental, social):
To develop linen production, to fix the value created on the territory, to consolidate the sector.
Develop an ecological textile in a short circuit.
Create/preserve employment in rural areas.
To give pride back to the actors of the Norman linen sector by recreating proximity with the finished product.
Project recognition (award, winner, etc):
Winner of the "Innov Avenir Filière" call for projects, co-financed by the State and the Normandy Region
Project perspectives:
This project of 250T of yarn 100% made in France will serve as a demonstrator for the optimisation of the process and will eventually be a showcase for spinning 4.0 in order to increase France's capacity in terms of flax spinning under competitive conditions
Financing:
Etat, Région Normandie, groupe NatUp